Fort Washington, PA Pediatric Dentist
Dr. Natalie Gardner
Get to Know Dr. Natalie Gardner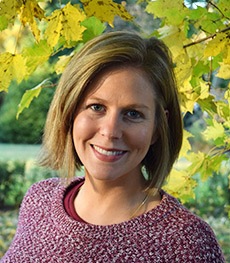 Dr. Natalie Gardner (formerly Dr. Natalie Masiuk) received her undergraduate degree from Auburn University in Microbiology, Magna Cum Laude. She returned to her home state of Maryland where she received her Doctorate of Dental Surgery from the University of Maryland, Baltimore, School of Dentistry.
Dr. Natalie continued her education as a Pediatric Dental Medicine Resident at St. Christopher's Hospital for Children in Philadelphia. Upon completion of the two year residency, she received her certificate as a Pediatric Dental Specialist. She achieved board certification as a Pediatric Dental Specialist in 2017 and remains an active Diplomate with the American Board of Pediatric Dentists. Dr. Natalie is also a member of the American Academy of Pediatric Dentistry, American Board of Pediatric Dentistry, and Pennsylvania Dental Association.
Dr. Natalie was inspired to become a pediatric dentist after requiring extensive dental work as a child. Her goal is to provide the same level of care that she received and create an experience for children to develop skills as a lifelong dental patient.
Dr. Natalie resides in Fort Washington with her husband, two stepchildren, dog (Sunny), and cat (Bunsen).